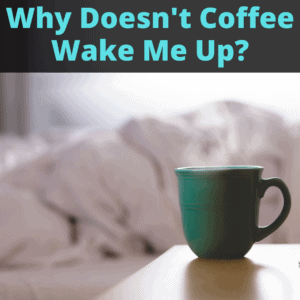 "Don't talk to me until I've had my morning coffee!"
Was this your motto once, but now coffee no longer wakes you up?
You're not alone.
I started to drink coffee because I wanted to feel awake and energized to start my day.
And for a while, it did just that.
I couldn't even imagine starting work without my cup of coffee. I wouldn't be able to focus on anything.
But after a while, coffee just wasn't helping me wake up anymore.
I did some research and learned this is actually a common problem.
Why does coffee eventually stop being effective? Keep reading to find out.
How Does Coffee Help Us Wake Up?
Before we dive into the possible reasons why your coffee isn't waking you up anymore, I should explain how coffee works to help us stay awake.
Caffeine is the key ingredient. We feel attracted to it because of its immediate effects.
According to this study, caffeine improves our reaction time and logical reasoning during periods with restricted opportunities for sleep.
Caffeine affects our entire body. It affects us differently depending on our size, weight, and health. We notice caffeine's effects most immediately on our central nervous system and our circulatory system.
Caffeine stimulates our central nervous system. The most noticeable effect when it reaches our brain is alertness. Right away we feel more awake and less tired. It can also relieve drowsiness.
Have you felt your heart rate increases after you drink coffee?
This is because caffeine increases adrenaline, increasing your blood pressure for a short time.
These combined effects are enough to make coffee your best friend when it comes to feeling awake. Without it, many of us wouldn't be able to focus 100% on our daily tasks. Or that is what we think.
Why Doesn't Coffee Wake Me Up?
After years of drinking coffee, I began to notice that it didn't wake me up anymore. I didn't notice it much in the beginning, but it started to be more and more evident.
I must say that I always drank my coffee black. I rarely used milk and never put sugar in it. And I didn't make any changes in the way I drank it, so that wasn't causing it to be less effective.
So I started to explore why it didn't help me wake up anymore.
It turns out it's not permanent. It's a phase that can last for quite a while but it's not forever!
If you understand why coffee isn't working for you anymore and address that problem, coffee can be your ally again in your fight against fatigue.
Let's explore some of the reasons coffee might be losing its effectiveness for you.
1. You Have Built Up Caffeine Tolerance
You have built up a caffeine tolerance when the effects of caffeine decrease over time. This can happen with regular consumption.
This tolerance results in a reduced impact on blood pressure and mental alertness.
Remember that it was caffeine's effects on the circulatory system and brain that wake us up? Well, caffeine tolerance decreases these effects.
No wonder it feels like coffee is no longer doing its job of wake you up!
The solution?
If you are also consuming other drinks that contain caffeine, quite! Your body doesn't need that much caffeine.
Remember, the more caffeine you consume, the more resistant your body will become.
If you don't consume any other energy drinks and coffee is the only caffeinated beverage you drink, consider quitting it for a short time.
When I noticed that coffee no longer helped wake me up, I did a "detox". I stopped drinking coffee for a week. Obviously, I didn't drink any other caffeinated drinks either.
After that week, I moderated my coffee consumption and coffee started to do its job again. This method worked for me.
2. You Lack Sleep
A lot of times I'd go to bed really late despite having to work early the next day. I didn't care because I knew a couple of cups of coffee would keep me awake.
Relying on coffee to wake you up is fine, but it only works for a short period of time. Sadly, we can't expect coffee to always rescue us from sleepless nights.
Experts recommend 8 hours of sleep. However, some people are completely fine with only 6 hours of sleep. Others might need an hour more. You should know what works best for you.
If you've gone several nights without sufficient sleep, forget it. Coffee is not going to help you wake up.
What you need is rest. Don't try to fight your tiredness with more caffeine. Instead get the sleep your body needs to feel energized again.
3. You Are Dehydrated
A high percentage of people suffer from mild dehydration. With our stressful and busy schedule, it is easy to forget to keep our bodies hydrated.
Hydration is one of the easiest ways to stay alert and energized. If you are sleeping enough and have a balanced diet, dehydration might be the reason you feel tired.
Although coffee or other caffeinated drinks won't cause dehydration, you shouldn't substitute any of these drinks for water when you feel thirsty.
If you forget to drink water, here is a tip that can help you remember: always keep a glass or a bottle of water next to your coffee.
That way, you won't substitute coffee for water, thinking that you need a kick of caffeine to wake up.
4. You Have Changed Your Brewing Method Or Coffee Beans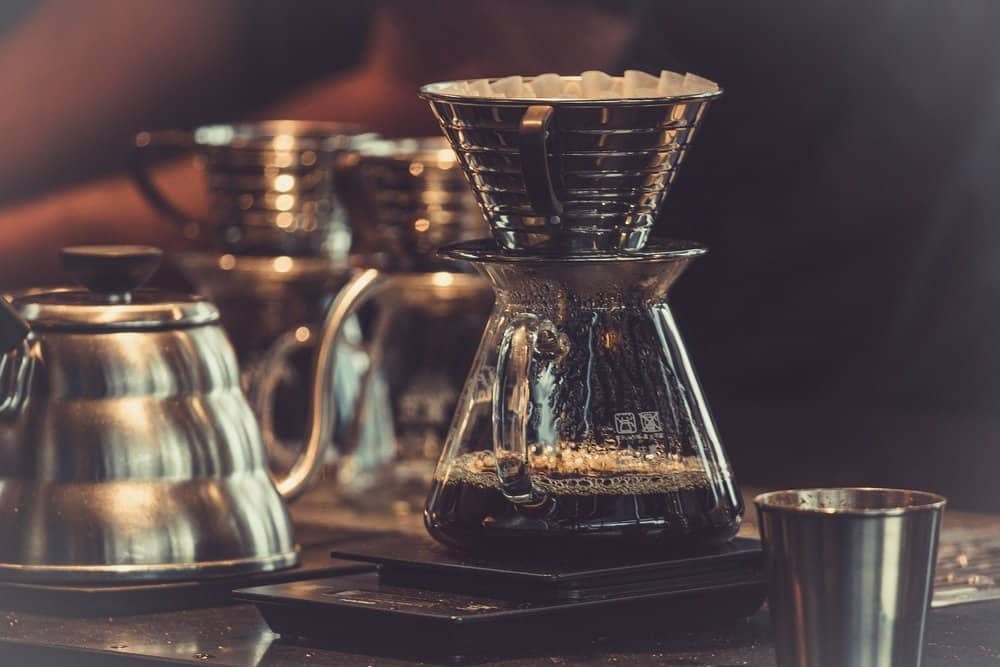 If you have switched coffee beans or changed your brewing method, this might be the reason coffee doesn't wake you up.
The two types of coffee beans that you find on the market are Robusta and Arabica. If you were used to drinking Robusta and switched to Arabica, it would make sense to not feel as awake after drinking coffee.
Robusta has almost double the caffeine content of Arabica, so it might take a while for your body to get used to the new coffee beans.
Another reason coffee no longer wakes you up might be the brewing method. Some brewing methods have higher extraction levels than others.
A Turkish coffee won't have the same caffeine content as a coffee brewed with a drip or filter coffee, even if you use the same coffee beans.
Some people claim that the roasting time also affects the caffeine content of the coffee beans.
5. Other Factors
Caffeine affects us differently depending on our weight, size, and health, plus other factors, like genetics or medication.
Genetics plays a big role when it comes to caffeine sensitivity. You probably know some people who never drink coffee because it keeps them awake the whole night or gives them jitters.
If your metabolism processes caffeine faster, you won't be sensitive to a lot of its effects. That includes feeling awake and energized.
Some medications cancel the effects of caffeine, such as birth control, some antidepressants, and medication to slow blood clotting.
Related Questions
How Do You Wake Up If Coffee Doesn't Work?
If coffee is not helping you wake up for any reason, there are always healthy alternatives. I wouldn't recommend switching coffee for another caffeinated drink, however. It likely won't work either.
Instead, drink a bunch of water. Remember, fatigue is a sign of mild dehydration. Besides, water helps put you in a better mood.
Another alternative to coffee is apples. Apples don't contain caffeine but they have 13 gr of natural sugar, which works better than coffee to wake us up.
Exercise is also a great way to feel energized. You don't need to do an extensive and tiring routine. All you need are aerobic or stretching exercises to oxygenate your body.
How Long Will Coffee Keep You Awake?
Levels of caffeine peak 15 – 45 minutes after consumption. The average time that caffeine remains in our body is 5 hours.
Depending on how much caffeine you consume, you might feel its effects throughout that entire time, or perhaps less.
Why Coffee Doesn't Wake You Up: Final Thoughts
Don't blame coffee if it doesn't help you wake up anymore. There are other factors that might be making you feel tired. After all, caffeine is not strong enough to fight extreme fatigue.
If coffee is not enough to feel awake, don't consume more caffeine. That is not the solution.
If you want to keep benefiting from coffee, stay hydrated and rested. Identify what problem is making you feel tired and remedy it. After that, you'll be able to enjoy your coffee again.