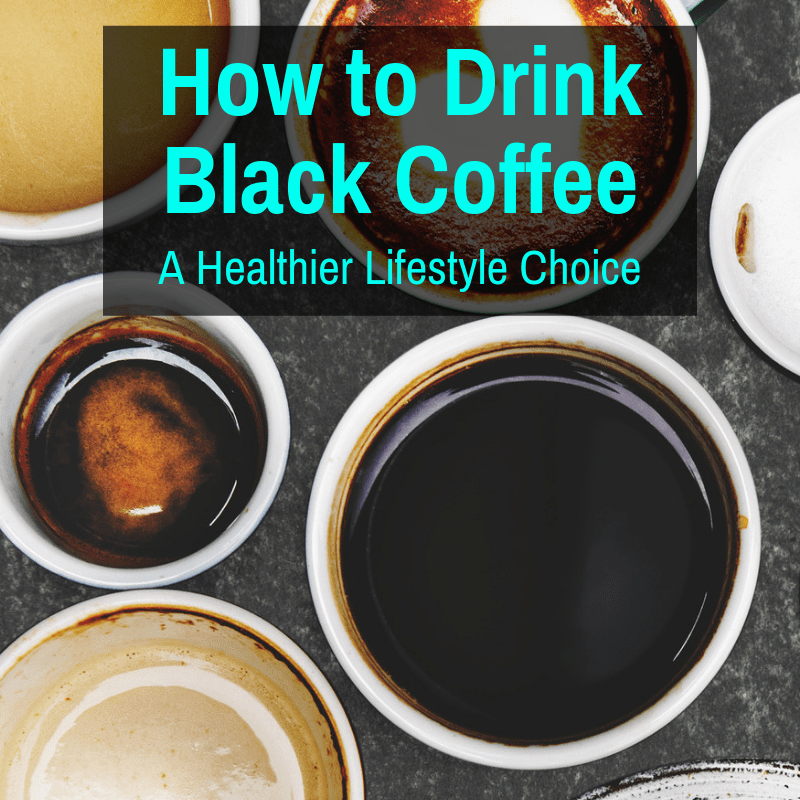 Why should you learn how to drink black coffee?
If you like it with milk and sugar, why make the switch?
Well, no one is saying you have to. But since you find yourself on this page, I assume you're thinking about it.
You've no doubt heard how much healthier black coffee is. When you remove the fatty cream and the sugar, you basically remove everything from your cup of coffee that is unhealthy.
What you are left with is pure coffee. And pure black coffee has a number of health benefits.
Because of that, it makes sense to switch to black coffee, even if you don't like it.
Because, the truth is, if you stick with it for a bit, you will actually come to love it. It's funny how our taste buds work like that.
Let's first take a look at the benefits of drinking coffee black, and then we'll go over some ways to make black coffee more appealing and to help your taste buds get used to it more quickly.
The Benefits Of Black Coffee
There have been many debates throughout the years whether or not drinking coffee is actually good for you, but one thing is certain: it is healthiest if you learn how to drink it black. Only with black coffee do you get to enjoy all of the health benefits.
But for many people, the idea of drinking their coffee black isn't very appealing.
In fact, most people will use creamer, sugar, half and half, or flavored syrup to make their coffee taste better.
But these same people don't realize that all of these additives can lead to weight gain. It can be too easy to drink too many calories throughout the day, especially if you find yourself reaching for cup after cup of coffee.
And drinking your coffee black comes with plenty of additional health benefits, aside from helping you to maintain a healthy weight.
Reduced Risk Of Dementia
Studies have shown that drinking four to five cups a day can significantly reduce a person's risk of developing a form of dementia later in life. The study found that daily consumption of black coffee reduced levels of temporal atrophy, compared to the severity of temporal atrophy found in non-coffee drinkers of the same age.
A Natural Way To Combat Diabetes
Other studies have shown us that daily coffee consumption can reduce the risk of developing diabetes later on in life. This applies to both regular and decaffeinated coffee.
Elevates Mood
Most of us notice a change in our mood after we've had our morning cup of coffee, but is it that just the instant boost of caffeine or something more?
The New Zealand Journal of Psychiatry published a study in 2016 that claims you can lower your risk of depression by as much as eight percent based on each cup of coffee you consume a day. Yet, keep in mind that high levels of caffeine consumption can lead to an increase in anxiety.
Boost Your Energy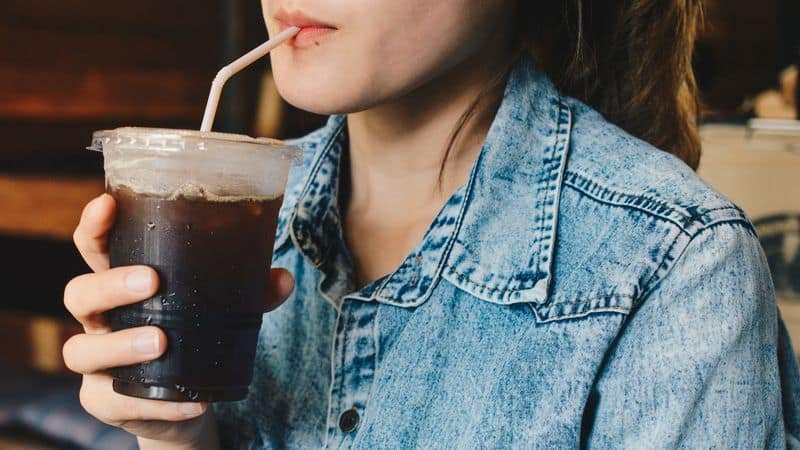 Many of us rely heavily on coffee in the morning to get us going. The caffeine content is just enough that it gives us the push we need to shower, eat breakfast and face the day. This natural boost in energy can set the tone for the day, making you more productive and motivated to get the job done.
Appetite Suppressant
Did you know that drinking your coffee black will not only prevent you from gaining weight, but it can also help to aid in weight loss?
If you're not adding sugar loaded creamer to every cup of joe, you can easily lose weight, since coffee is a known appetite suppressant. If you're on a strict diet that requires you to abstain from every food and drink you know and love, but you're struggling with cravings, coffee can help.
The next time you're hit with a carb or sugar craving, opt for a cup of rich black coffee instead.
Is It Possible To Learn To Love Black Coffee?
The biggest complaint people have about black coffee is its strong, bitter taste. Some people take their coffee black, but not everyone.
Others have to add sugar-packed syrups or creams. But doing so can really take away from the coffee's natural flavor, so much so that your drink may barely even taste like coffee.
It's possible to learn to love taking your coffee black, but the first step is changing the beans you use and buying a new coffee maker.
If you've avoided taking your coffee black in the past because of the weak or bitter flavor, then the problem here really lies with the type of beans you're using and a poor quality coffee maker.
The Cuisinart DGB-700BC Grind & Brew 12 Cup Coffee Maker is a machine that's able to bring out the full flavor in your coffee beans. Instead of producing weak and bitter coffee, you'll enjoy black coffee that has a dark, rich flavor that you'll quickly start to crave.
Pre-Ground Or Freshly Ground?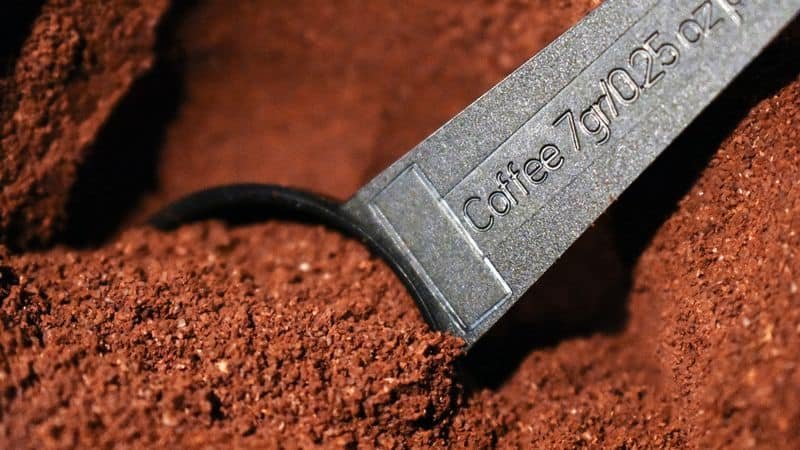 If you normally purchase pre-ground coffee, this can also have a huge impact on the taste and quality of your brew. Once ground, coffee will quickly start to lose its flavor.
The Cuisinart coffee maker listed above comes with a built-in burr coffee bean grinder and a programmable setup that allows you to fill its bean hopper and water reservoir, set a timer, and wake up to freshly brewed coffee.
Once you taste coffee that's made in the best coffee maker with grinder, you'll immediately notice a difference in both the aroma and flavor of your coffee.
Related Questions
How Do You Tolerate Black Coffee?
For some, diving right in and switching to black coffee cold turkey just won't work. If you're determined to make healthier food choices, starting with your coffee, then try adding less and less creamer, sugar, or milk each time you drink your morning cup.
Over time, you will adjust to the natural taste of coffee and will find that you really don't need to add anything to your favorite morning beverage in order to enhance its flavor.
Should I Grind Coffee Beans Daily?
If you drink coffee throughout the day, you should grind the beans immediately before you make a pot. If you've had both pre-packaged ground coffee and freshly ground coffee, the difference in taste should be obvious.
Coffee beans can start to lose flavor in as little as thirty minutes after they have been ground. If you don't have a coffee bean grinder, read our article on how to grind coffee beans without a bean grinder.
How To Drink Black Coffee: Final Thoughts
For many coffee drinkers, learning how to drink black coffee can be a process. Using a high-quality coffee maker and freshly ground coffee beans is a great start.
If you normally use creamer, flavored syrups, or sugar in your coffee, then you can begin by gradually reducing how much you add to your morning cup of joe.
In a matter of days or weeks you can easily adjust to drinking your coffee black in order to enjoy all the benefits including a reduced risk of diabetes, dementia, and a natural way to boost your mood, energy level, and lose weight.